Lineage Accelerate: Growing Businesses As We Grew Ours
June 16, 2023
Lineage Accelerate: Growing Businesses As We Grew Ours
Change is an inevitable force in the world of business. As companies strive to adapt to evolving market trends and customer expectations, they often find themselves at a crossroads where rebranding becomes a necessity. Such moments of transformation can breathe new life into an organization, reinvigorating its purpose, and setting the stage for remarkable growth.
We recently announced the launch of three new brands: Lineage Accelerate, Lineage Optimize, and Lineage Connect. Lineage Accelerate is our core division of mailing, addressing, and document management solutions, and with that we wanted to showcase our journey so that you can see how we began and know how we're continuing to go towards an extraordinary future filled with promise, innovation, and achievement.
A Journey Of Growth And Dedication
In 1984, David and Anna Williams, the father and mother of Lineage CEO Richard Williams, founded a small company called Advance Business Machines in Buffalo, NY. They built a business committed to family values, pride in your work, keeping your word, and taking care of customers like family.

During this time, computer technology was rapidly advancing, and the business world was undergoing a significant transformation. At that time, the world was just starting to explore personal computers (early 1980s) with dial-up internet connections making its way into homes in the 1990s.
This was the changing environment Advanced Business Machines – later rebranded as Lineage – was initially founded. It was a small company with just five people and a modest revenue of $250,000.
Fast forward to more than ten business acquisitions and over 35 years later, Lineage had become a prosperous enterprise with over 15,000 clients and 140 dedicated employees.
In 2022, Rich realized he faced a challenge: brand confusion among the several separate businesses doing similar work. This is when he saw the opportunity to improve the company while embracing change as a catalyst for progress.
In 2023, it made sense for Lineage to separate the company into three different divisions. With this, it could position its next stage of growth to go to market with new, unique solutions to meet the modern and specific needs of its clients.
Introducing Lineage Accelerate
As Lineage continues to evolve, the company is excited to introduce Lineage Accelerate, a division of the company solely dedicated to helping businesses communicate more effectively with their target audience. The rocket logo and the name "Accelerate" symbolize the company's commitment to modern waves of speed, efficiency, and growth.
After months of research and planning, we became confident that the name Lineage Accelerate captured the essence of our traditional identity with a renewed focus on customer-centricity. In an increasingly competitive landscape, Lineage Accelerate redefines our core services to better resonate with our market with customized solutions for your workflow.
What Is Lineage Accelerate?
Lineage Accelerate is comprised of our traditional services. It is a comprehensive suite of solutions designed to improve communication speed, accuracy, compliance, and revenue streams for businesses. The division offers a wide range of workflow solutions, including document management, printing, mailing, addressing, and paper management, among others. 
Lineage Accelerate operates in all of our offices across the United States, which includes New York, North Carolina and South Carolina, Arkansas, and greater Kansas City. A strategic partnership with Quadient holds steadfast to provide the best possible hardware and software technology and equipment. 
The ultimate goal of Lineage Accelerate is to enhance customer satisfaction and streamline processes for clients.
Why Is Lineage Changing?
Lineage's transformation is driven by a desire to provide more focused and comprehensive solutions for its clients. By establishing ourselves as an authority in all three aspects of our service offerings between our new divisions, we will be well-positioned for future growth and expansion in each area.
Lineage Accelerate also allows us to better care for our customers. Our customers are part of our family, and evolving to better care for your family is what reliable and caring families do.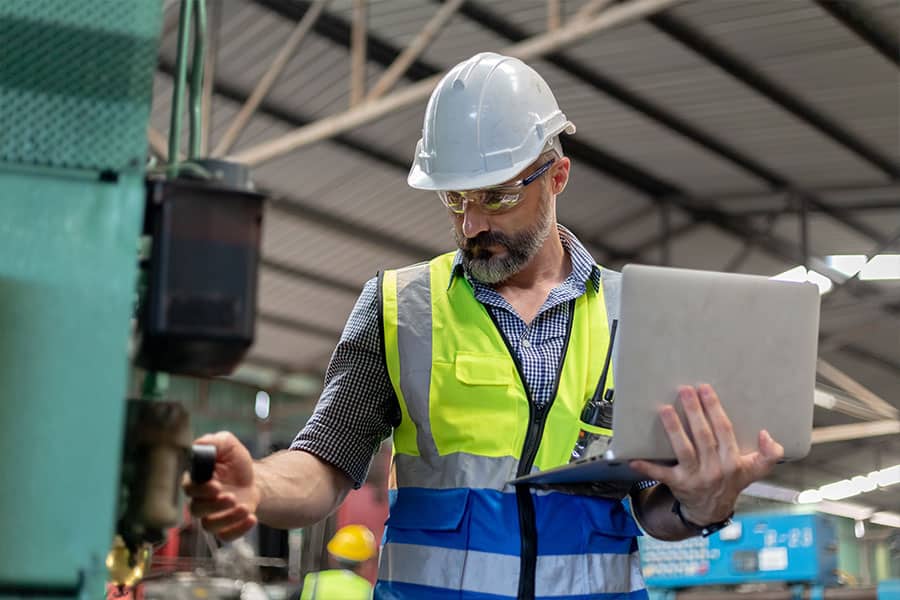 How Does It Affect Our Customers?
The introduction of Lineage Accelerate means that clients will benefit from even more focused attention and tailored solutions in their areas of interest. Furthermore, customers can expect high-value information designed to educate them about the industry and the unique challenges their businesses face, creating a more personalized channel of communication.
When it comes to solutions, our customers can be even more confident in:
Maintaining healthy data quality
Being able to efficiently scan, store, and retrieve documents
Having optimized mailing, shipping, and receiving processes
Implementing reliable risk mitigation policies
Leveraging omni-channel distribution methods
Improving their document management capabilities
At the end of the day, Lineage Accelerate sells results to our customers by ensuring complete and dependable solutions for business-critical communication and workflows.
Why Use Lineage Accelerate?
Choosing Lineage Accelerate means you're partnering with a company that values integrity, family, and excellence. Lineage takes pride in offering exceptional customer service, maintaining an average service response time of under 4 hours, and ensuring that real people answer the phones. 
With a focus on client satisfaction and a commitment to providing comprehensive solutions, Lineage Accelerate is the ideal choice for businesses looking to enhance their business-critical communication channels and streamline their processes.
Lineage Accelerate: The Future Of Your Business
Lineage's three unique divisions – Lineage Accelerate, Lineage Optimize, and Lineage Connect – offer clients a comprehensive range of services and expertise. It remains a steadfast corporation at the top, with in-depth experience in a range of industries and vast array of workflow solutions in mailing, printing, and document management technologies.
As a company built on integrity, growth, family culture, the pursuit of excellence, and compassion, Lineage always comes through for its customers and employees, continuing the legacy started by David and Anna Williams in 1984.
To see what a partnership with between Lineage and your business may look like, schedule a no-risk strategy session here.
Find out more about what's going on in the industries we work with, what working with us is like, and about how we can help you improve your business: