Document Management Solutions
Inefficiency Is The Enemy Of Any Business
Efficient, cost-effective document control and mailing is a challenging task for all businesses.
Documents that don't clearly communicate your message to current and potential customers waste time and money. It also makes your brand look bad if it seems like your business can't communicate to its audience or specific clientele. You can't do business with people when they don't trust or like you.
If document creation does go smoothly, what's the best way to send it to your customers? Physical and digital mail preferences can drastically impact open and response rates. Plus, with physical mail, you might not be getting the best rates. All of this is costing your business time and money.
Book Your Strategy Session
How Lineage's Document Management Solutions Can Help
Businesses like yours in NY, NC, AR, and KS avoid these problems by using Lineage Accelerate's document management systems.
You won't have to worry about:
Customers not getting the message or documents that you need them to
Sharing the wrong message with the wrong person
Spending more on mail and document generation than you should
By updating your document control systems, you can increase your bottom line and business efficiency at the same time. Plus, when working with Lineage, you'll get the most cost-effective mailing and postage rate for your business needs, and benefit from intelligent customer data software to help you transform your business communication to new levels
Does Your Business Also Face Problems Like These?
Customers don't understand what you've sent them, which can lead to them no longer doing business with you
Low Open Or Response Rates
When you don't distribute documents how your customers want them, they're less likely to open them, meaning less business for you
You're spending too much money on postage, which means less money to use to grow your business
Inefficient Document Management And Customer Communication Systems
Documents can pile up quickly and, without the right process, can become a burden that slows everything down
What's Included In Our Document Management Software Solution And Services
Find the best software for simplifying and automating your document management. We offer several different types of software, including software that intuitively adds promotional inserts, increases personalization measures, and aids in the implementation of certified mail. Learn more about which software or system would work best for your business here.
Why Use Lineage Accelerate?
Risk Mitigation And Compliance
30+ years of industry experience to help your business meet HIPAA and essential security and compliance requirements
Quality And Value
Gain access to a premier partnership with Quadient, a world-class manufacturer of office mailing equipment and data software
Expense Control And Efficiency Enhancement
We'll work together to create a process that streamlines your electronic file management and helps best reach customers
Revenue Generation
We can help you identify areas where you can increase your revenue with omnichannel communication opportunities
How Lineage's Document Management Solutions Works
Our document management solutions can safely store, track, and report on any and all of your critical documents. Here's a basic three-step process for solving your document needs:
Contact Us
After reaching out, you will be contacted by a sales professional to schedule your strategy session. All of our sales representatives are trained to see your business needs as a whole. During your strategy session you can expect to identify core issues so that they can provide comprehensive solutions to help you grow and optimize your business.
Process And Implement Your Solution
We put together and present a business review plan with the solutions that would fit your business case. From there, we work through your specific document control software solution together based on your business needs, budget, and overall goals. Then, whether it's installing the equipment, training you on the software, or consulting your business operations, we help set your business up for success.
Enjoy The Perks of Your Document Management Solutions
Enjoy the peace of mind that comes with knowing you have the best electronic document management system. Your business can save time, money, and headaches while you give your customers the high-class experience they expect.
Clients We've Partnered With
Since 1984, 15,000+ businesses have chosen to work and still work with us. Here are just a handful of them: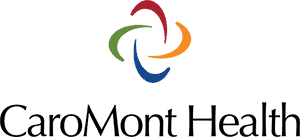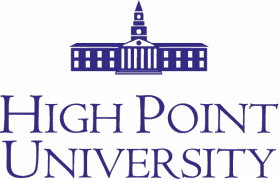 Why Businesses Like Yours Love Working With Us
---
"We have used Lineage for many years to provide our contracted services for our postage machines and maintenance. The service they provide is always exceptional."
Lisa Robinson, New Hope Carolinas, Rock Hill, SC and North Charleston, SC
---
"We value our collaboration with Lineage and have only ever had a positive experience with them."
Daniel Marshall, United Printing, Charlotte, NC
---
"We love Lineage, they are a pleasure to work with. My technician is the best service guy we have. We highly recommend Lineage."
Betty Leverton, Essent Guaranty, Winston-Salem, NC
---
"The increase in our office productivity with the equipment from Lineage is the best. Not to forget to mention... their service afterwards is A+++!"
Edward Gibson, Atchison Account Management, LLC, Atchison, KS
---
"Our business has recently leased a machine from Lineage. We have been pleased with the service received and the quick response time and time to educate the employees on how to use the machine."
Janell Niehues, Nemaha County Clerk, Seneca, KS
---
"Lineage is great and very attentive to our needs regarding our mail machine. They were great also in getting our new machine set up and answering all of our questions."
Mary Krstulic, Wallace Saunders Chartered, Overland Park, KS
---
"Great product. Prompt service department when need arises. The keep tabs on what is best for my business and make sure we function smoothly and efficiently."
Kelli Sanders, Kelli Keene Sanders MD, North Little Rock, AR
---
"Lineage has been a great vendor for us at AFPG. They performed onsite training for one of our recent upgraded machines. They have been great when we've had any questions on any of our current products or any other needs we've had. The Lineage team is highly recommended."
Phillip Stiedle, Perkins Fire Pro, North Little Rock, AR
---
"Lineage is always fast to respond when service is needed. They are friendly, knowledgeable and willing to go above and beyond."
Stephanie Osborne, Cabot Public Schools, Cabot, AR
---
"Great products and services. What more could you ask for? Well, you could call Lineage - they're the best."
Trevor Mattice, Mattice Legal LLC, Williamsville, NY
---
"Customer service is exceptional. They always provide excellent customer service, attention to detail, respond promptly and always with a virtual smile and kindness."
Judy Smith, Visit Buffalo Niagara, Buffalo, NY
Find out more about what's going on in the industries we work with, what working with us is like, and about how we can help you improve your business: